Service Area
Superior Food Service delivers as far as North to Huntsville, Peterborough, GTA to Niagara area including Cambridge, Kitchener, Waterloo, Guelph, London and Kingston!
Check out our map below to see our delivery range. You can also contact us if you want more details!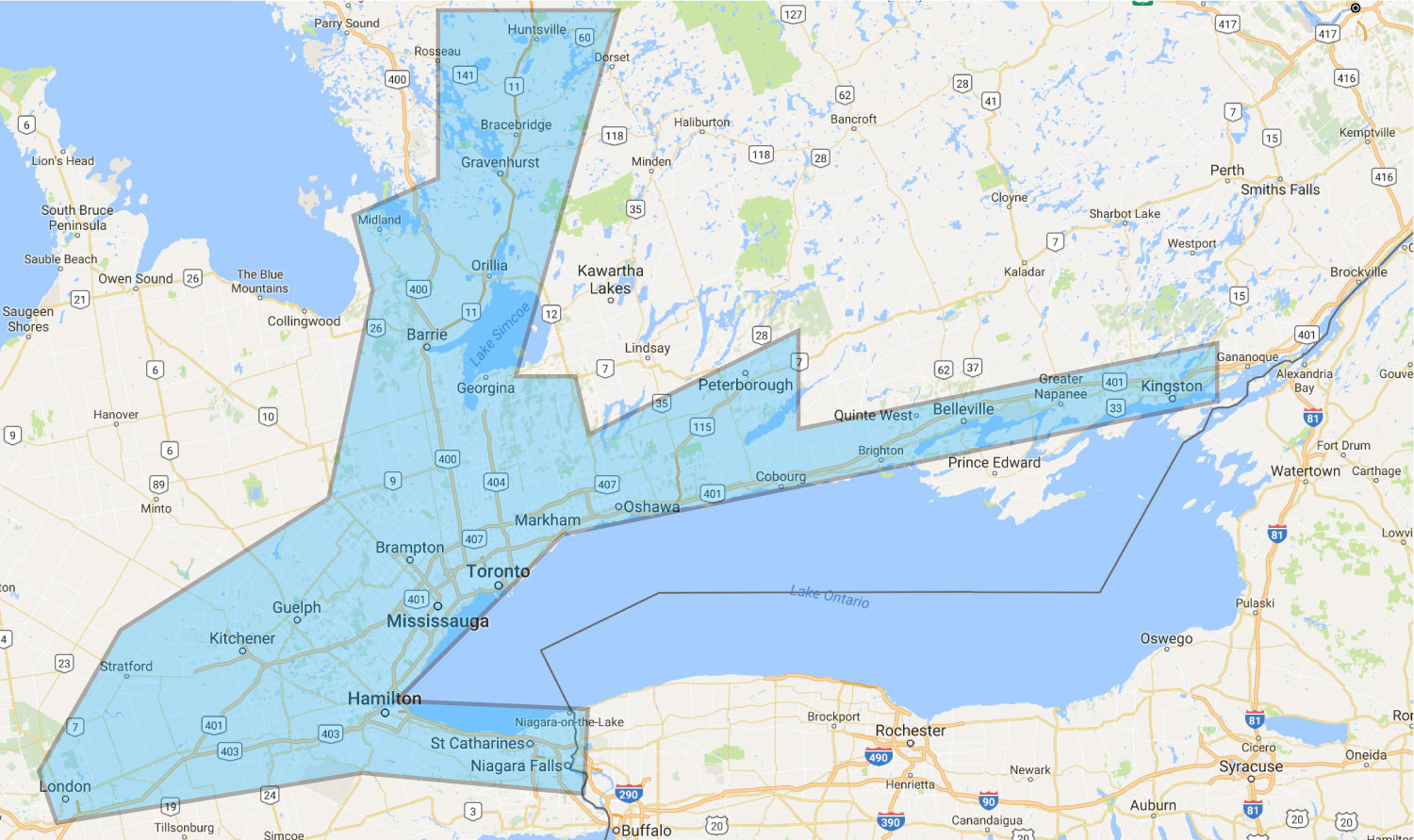 Policies
Next day delivery orders must be placed by 2:00 p.m. the day before. Minimum order of $350.00 for delivery.
Terms are C.O.D unless approved credit is established. For PICK UP ORDERS notify 2 hours in advance for same day.
Product Returns & Credit
In order for us to process a credit ALL requests for credit must be completed quoting:
In an effort for us to efficiently handle our customers Request for Credit we would like to ask you to observe the following procedures.
All returns must be inspected and pre-authorized by your Superior Food Service sales Representatives prior to the return.
Drivers are NOT authorized to accept returns without the pre-authorized slip, unless at the time of delivery you are returning product from that shipment.
Food items will NOT be accepted after 10 days from invoice date, all other products will NOT be accepted after 30 days from invoice date.
WE LOVE WHAT WE DO.
Give us a call anytime we love to talk!